Empowering minds, enriching lives
Mission and Goals
American Vision University is dedicated to providing high-quality graduate educational programs to adult learners using the most advanced distance learning methodologies.
We understand that adult learners have unique needs, which is why we are committed to offering an online educational environment that is based on academic integrity and intellectual curiosity. Our goal is to cultivate an atmosphere of creativity and innovation that inspires students to excel in their chosen fields.
We believe that education should be accessible to all, regardless of their financial or personal circumstances. That is why we offer affordable tuition rates and flexible payment options to help students achieve their academic goals without compromising their financial stability.
Our experienced faculty members are passionate about teaching and mentoring students to reach their full potential. They bring a wealth of knowledge and practical experience to the classroom, providing students with the skills and knowledge they need to succeed in their chosen fields.
At American Vision University, we are committed to providing a transformative educational experience that prepares students for success in their personal and professional lives.
Join us
today and unlock your potential for success!
Mission Statement
AVU was established in Southern California, USA to provide a high-quality and accessible online learning environment that empowers students to achieve their academic and career goals. Through innovative technology, rigorous coursework, and personalized support, we are committed to fostering a community of lifelong learners who can thrive in a rapidly changing world.
All our educational activities will be based on a commitment to promoting the highest levels of student engagement. We will challenge and empower our students to discover and reach their full potential, supporting and working with them to do so.
At AVU, we are revolutionizing online education with advanced technology, making high-quality education accessible to all. Our online courses and degree programs offer flexibility and convenience, allowing students to pursue their academic and professional goals at their own pace. With a range of subjects including business, healthcare, and more, we provide a dynamic educational experience that empowers our students to excel in their chosen fields.
AVU Fulfils Its Mission By
Providing world-class online education and closely monitoring, evaluating, and reporting the academic progress of our students through a healthy and productive faculty-student relationship.
Encouraging students to think critically about various facts and ideas, allowing them to draw clear conclusions.
Promoting intellectual inquiry among our students, leading to their social, cultural, and professional growth, regardless of their location.
Expanding the depth and scope of knowledge in various fields of study to enhance our students' personal enrichment, which stays with them for a lifetime.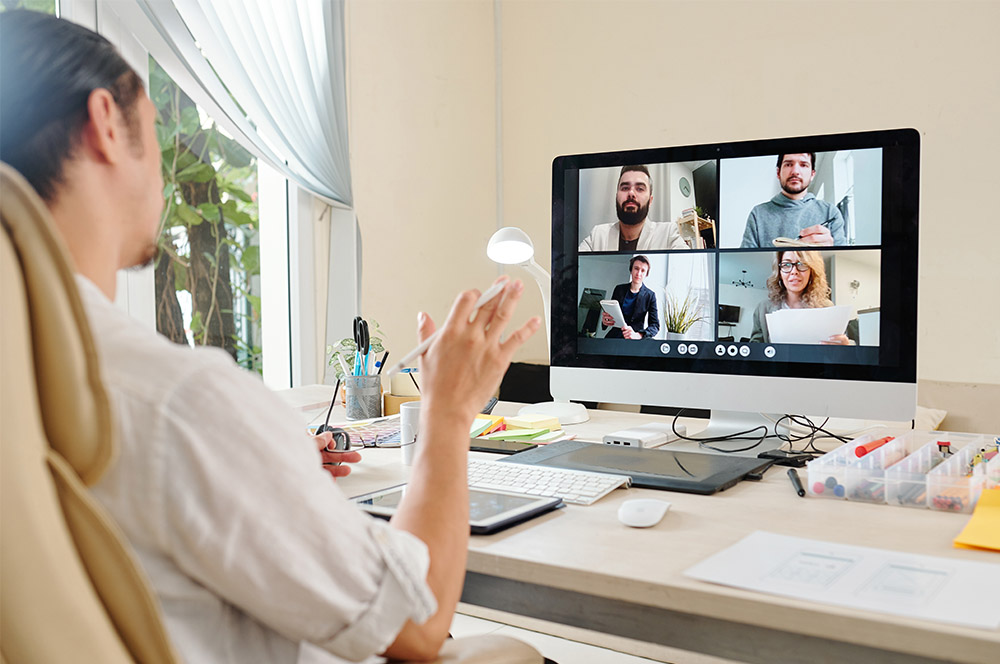 Objectives as a University
At AVU, we are dedicated to providing our students with a dynamic and flexible learning experience that meets their educational and professional goals. We have identified the following objectives that guide our educational programs and ensure our students receive the best possible education:
Flexibility: We believe in allowing our students to complete their degrees at their own pace, giving them the freedom to balance their education with their personal and professional commitments.
Success: We are committed to helping our students successfully meet their coursework requirements online, providing them with the necessary resources and support to succeed.
Personalization: We strive to develop a specialized study program for each student, tailored to their unique needs and goals.
Relevance: We aim to provide comprehensive and current information in each field of study, ensuring our students are equipped with the knowledge and skills needed to succeed in their chosen careers.
Support: We believe in providing the best support and guidance for our students when needed, ensuring they have access to the resources and assistance necessary to achieve their goals.
Goals of AVU
AVU strives for excellence in education and is committed to the continuous development and evaluation of its programs to ensure that our students receive the best possible learning experience. Our goals at AVU are designed to enable our students to achieve their full potential and become successful professionals in their chosen field. Our goals include:
To provide students with comprehensive and up-to-date knowledge in their discipline of study.
To develop critical thinking skills and enhance students' abilities to the fullest extent possible.
To help students apply their knowledge to achieve economic success.
To improve students' self-esteem and confidence levels.
To provide lifelong learning experiences for our students to enhance their personal and professional growth.
AVU offers a diverse range of higher education opportunities for students to develop their knowledge and skills, enabling them to achieve their personal and professional goals while making a positive impact in their communities. Our experienced
counselors
are available to guide you through the enrollment process and help you choose the best course for your academic and career aspirations.
Contact us
today to start your journey towards a brighter future.