Make discoveries, solve problems and get advanced training.
AVU Business School is committed to developing leaders for tomorrow's business world. Our programs provide all the skills needed to succeed in today's fast changing world. Students entering university now will most likely change careers five times in their professional lives. They will be working in fields that have yet to be invented and developed. They will be routinely working with people from all corners of the world. We are taking great pride in preparing our students for such a world.

AVU Business School is ideally positioned to address the challenges of a rapidly changing business environment and to Provides powerful global experiences.
Receive a complete Business education
Here at the American Vision University, you will be given all the resources needed to stay ahead of the competition. Whether it's placements, business contacts or fantastic staff advice, we can offer you everything you need to stand out from the crowd.

You will graduate from AVU as a highly employable and capable candidate with the ability to start a career in a variety of sectors. In the small-margin world of business and management, a degree at the AVU could be the crucial difference to you launching a successful career in the industry.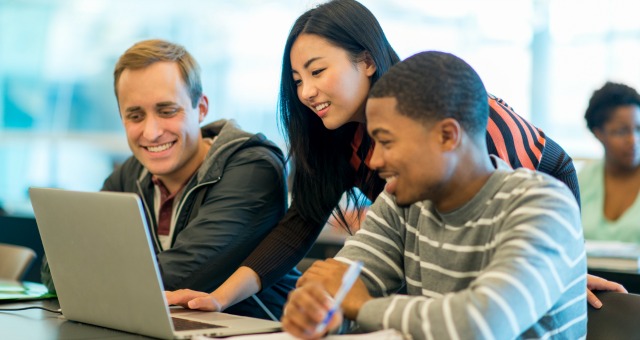 Our invitations to guest speakers allow you to listen to people who are already in the type of management position that you may one day hold. Visiting speakers help you relate academic learning to the real experience of people who have already progressed in their careers. It's all part of broadening your learning so that you're prepared not just for exams but for life.